Solar System Monitoring & Maintenance
While solar panels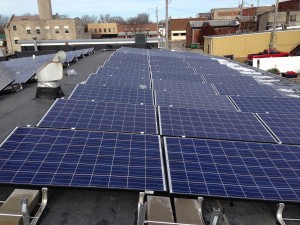 are incredibly durable, GWA Solar is on-call in the event of an equipment failure. Our company offers repairs, maintenance and operations services for your solar panel system. From solar panel cleaning to preventative maintenance work, you can rest assured that your system will remain fully functional. GWA is committed to maintaining your solar system throughout the 25 – 30 year lifespan to ensure you receive the most from it.
If you are experiencing system issues, don't hesitate to contact GWA Solar. Our team responds promptly to service calls. We also offer 24/7 system monitoring services to keep your system optimized and minimize downtime for repairs.
We invite you to view the current output of the GWA Solar Systems by accessing the
Monitors page
and selecting a specific system.
Contact Us
For more information, please contact GWA using our web form or call 515-287-2852.